Reconstructive Surgery System
The Partial hip system is covered in this section. Two traditionally acceptable implants namely Austin Moore & Thompson prosthesis is currently available with instrumentation. Both the implants are available in odd sizes starting from 37mm up to 53mm with incremental of 2mm. The implants are made to stock in standard stem. Range of Bi-polar hips in modular option is expected to release shortly.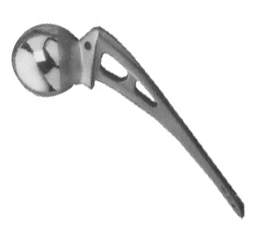 On special requests both implants in even sizes from 38mm to 52mm are supplied against made to order basis. The option of narrow stem is also available for made to order basis. Instrumentation designed for a system is simple, easy to use & fits in to container that is handy.